Our Mission.
We listen to your needs, desires and wishes regarding your kitchen or bath design project and customize a plan just for you. Recognizing that every client's home remodel or renovation is different, we pay attention to the details and put together a project plan to meet your goals.
With over 40 years of experience in designing and building kitchens, baths and other home spaces, our expertise is the keystone to our success. We consistently exceed client expectations, and deliver beautiful spaces once our projects are complete.
Kitchens
Whether your tastes are contemporary or traditional, we have the kitchen design experience to help you achieve your dreams. We are a one stop shop for everything from electrical, plumbing to your paint finish.
Baths
We can help you navigate through the renovation of your bathroom space. From cabinet selection and design, through helping you shop for your countertops, tiles and plumbing fixtures, we are with you the whole way.
Other Spaces
Laundry rooms, office spaces, wall units and mantles are also part of our design portfolio. Whatever your cabinetry and countertop needs may be, we can work with you to design and build the perfect solution for your lifestyle.
"We still love the kitchen and everything about it. We are so happy with the granite and brackets. The job was superb."

- East Windsor

"Happy Holidays! We'll be thinking of you when we have Christmas in our new kitchen. Thanks for all your efforts. We can't be more pleased."

– Freehold, NJ

"I want to thank you, your wonderful staff and all your artisans for creating my new master bathroom. You took a barely functioning bathroom and transformed it into a simply elegant space that is a pleasure to use (and admire). It has clean and classic lines, quality materials, artisanal craftsmanship and outstanding functionality. It is absolutely beautiful. Thanks again for wonderful working experience. I enjoyed it and look forward to new projects in the future."

– Ewing, NJ

"These are not enough words to thank you for giving us the kitchen of my dreams. It has far exceeded my expectations."

– Manalapan, NJ

"Can't thank you enough for supporting my wife's coffee habit with the Miele coffee system."

– Millstone, NJ

"Thank you all for your hard work and professional manner in which you treat your clients."

– East Windsor, NJ

"We are so glad you could come to our house warming. Everyone loves the renovation. We now enjoy every moment in our dream home."

– Plainsboro, NJ

"I can't thank you enough for the beautiful job you've done in designing my kitchen.  I absolutely love it.  Everyone who comes to our home says how elegant it looks."

– Millstone Township

"Just thinking of you guys as I was prepping all the food for Thanksgiving, loving my new kitchen, & so glad we did it. Then went to stock the bar and you guys came to mind again! Just wanted all of you to know how much we appreciate all your hard work...thank you."

– Freehold, NJ

"The crew was really great & Frank is an excellent manager. Anything I requested the workmen did and he always checked with me about the minor details that needed to be done on site. You can use me as a reference any time."

– Monroe Township, NJ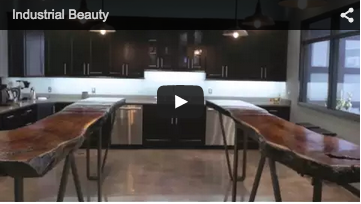 Let's work together.
Thinking about an addition or a remodel and don't know where to start? We can help.